RUN-FLAT CHANGER MACHINE.
Run-Flat Changer Machine (Run-Flat Replacement Machine) is a machine that allows the run-flat to be changed in a practical way in all vehicles with 16-30-inch run-flat tires.
In recent years, especially in 4 × 4, 6 × 6, 8 × 8 armored military vehicles are definitely run-flat. This increase in use also brought about the need to change the run-flat in an emergency.
GM Defensive Ind. Co. as, we also meet this requirement, we have produced Run-Flat Changer Machine.
Run-Flat Changer Machine Usage Areas and Advantages.
It is used in all armored vehicles of Turkish Armed Forces, Gendarmerie and Police. It is also suitable for armored vehicles used in all armies of the world.
Suitable for all vehicles with rim sizes of 16 to 30 inches.
It, allows easy and practical disassembly and replacement of the run-flat.
Thanks to the control unit, it performs disassembly and placement without the need for manpower.
The 24 Volt Direct Current Control Unit is extremely safe for the user.
TURKEY MINISTRY OF NATIONAL DEFENSE
TURKEY DEFENSE INDUSTRY PRESIDENCY
TURKEY GENERAL DIRECTORATE OF SECURITY
TURKEY GENDARMA GENERAL HEADQUARTERS
UNITED ARAB EMIRATES ARMY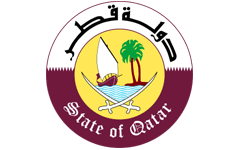 RUN-FLAT CHANGER MACHINE CE CERTIFICATE
GM DEFENSIVE ISO 9001 CERTIFICATE
Run-Flat Changer Machine Versions.
Run-Flat: The filling material between the rim and the tire of an armored vehicle. If the tires are seriously damaged or exploded, you can continue to move.
Gm Defensive Ind. Co. It started its activities in 1980. Our aim is to provide advanced technology products to our customers. Recognizing the needs in the defense industry, our company has combined its R & D and production capabilities in this direction. We are working to introduce new technologies to our customers.
Cevizlidere Mah. 1243 Sk. Taşpınar İş Merkezi No: 2/10
Balgat- Ankara / Turkey
Phone:
+90 (312) 4728940
Fax:
+90 (312) 4728944
Mobile:
+90 (532) 2115124